The breakfast club runs every week and is a chance for all servicing personnel, veterans and their families to get together and be offered support if needed.
The club has partnered with external agencies including Armed Forces charity RBL, SSAFA, Bury police together with Operation Nova and more.
For further information, visit Bury Armed Forces Veterans Breakfast Club on Facebook.
Costs Description
Price includes tea or coffee, toast and full breakfast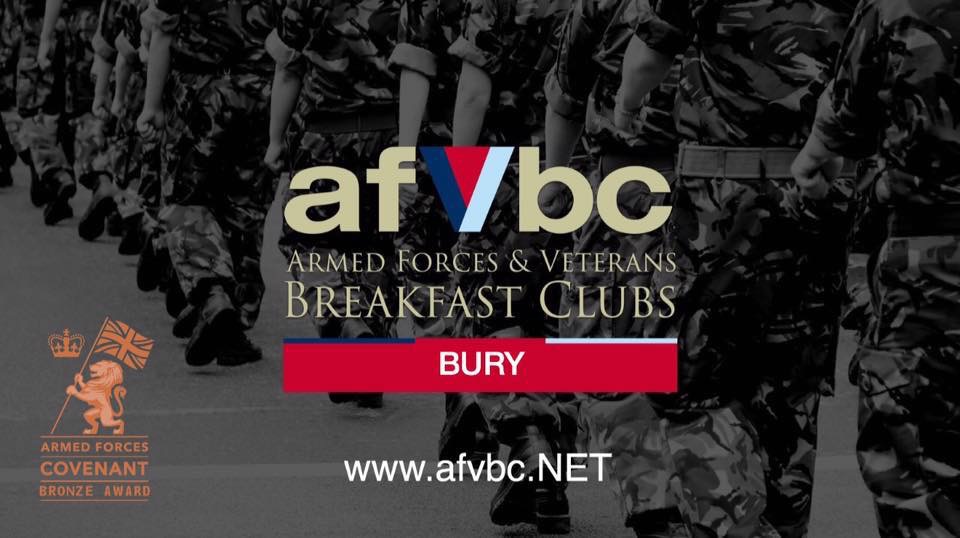 Address

Bury Veterans Breakfast Club
The Art Picture House , Opposite Bury Bus Station , Bury Town Center , Lancashire