Overview
COVID-19 UPDATE:
Lifestyle Service are still here and are offering telephone consultations
The Lifestyle Service (Live Well) is still open for business, supporting the people of Bury and the surrounding districts via telephone consultations.
Please email lifestlyeservice@bury.gov.uk or call 0161 253 7575 option 3 and we will contact you to arrange a telephone consultation with one of our Health Trainers.
This is a Local Authority service which is offered across the borough.
A free personalised service supporting people to improve their health by introducing small changes such as:
healthy eating
weight management
sleep quality improvement
alcohol dependency support
stop smoking
breastfeeding support
Expert Patient Programme Course - Improve health and wellbeing
For a range of healthy recipes you can cook at home, click here!
Time & Dates
Clinics available Monday to Saturday, including some evening availability
Evening, Afternoon, Morning
Information
Bury & Local Area
Requirements
No
You can self-refer or your health professional can contact us on your behalf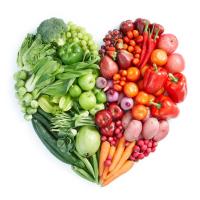 Sessions take place at a variety of venues across the borough (with access facilities available) including council and community centres, GP surgeries and NHS buildings throughout the 6 townships: Bury East, Bury West, Prestwich, Radcliffe, Ramsbottom and Whitefield.
Related Information & Advice Pages
Last Updated
29 January 2021