The CQC is an independent regulator of health and adult social care in England. They make sure health and social care services provide people with safe, effective, compassionate, high-quality care and they encourage care services to improve.
Bury North Care Ltd overall rating as of 2019-05-25
Requires Improvement
View the report
Bury North Care
A cost-effective alternative to residential care, providing social & personal care.
We offer an exceptionally high-quality service to people who wish to live independently in their own home. Our understanding, person-centred approach, coupled with a bespoke plan of care will ensure improved quality of life.
We are a friendly, local, personal assistance service; community focused to enable people to live independently and comfortably in their own home. We wish to enhance day to day living with a customised plan of care which ensures you own the service you purchase.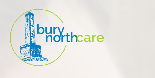 Address


66 Market Street , Tottington , Bury ,
CQC Rating

Requires Improvement

CQC Report Date

25 May 2019