Overview
This is a Local Authority service which is offered borough wide
Home teaching team aimed at children aged 0-5 years with a delay in their development. We provide advice, support and educational activities to support the child's learning.
We are a service that works with children and families aged 0-5 years with additional needs. We provide holistic support to enable the child to develop and progress by direct teaching, key working and supporting the family with other issues relating to the child's needs e.g. Benefits, behaviour, housing, emotional support, signposting, completing EHFSP's and leading TAF meetings.
We will visit the parent/Carer in their home with their child to assess, plan, support and advise on the best way to meet their child's needs.
Time & Dates
Mon-Fri 9-5
Afternoon, Morning
Information
0 - 5
Bury & Local Area
Pre-school (0-5)
Learning difficulties, Communication impairment
Requirements
Yes
Open Referral- Referrals can be made by parents, health professionals, nurseries, schools or social workers
Local Offer
We are an inclusive organisation/service who support Children & Young people with Special Educational Needs and Disability (SEND)
0-5 years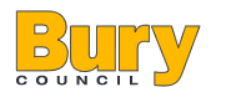 Position
Senior Portage Worker
Address
Duke street, Bury
Last Updated
24 November 2020