Overview
From 1st October 2021: Healthy Young Minds has been renamed CAMHS (children and adolescent mental health services).
One in ten children and young people have a diagnosable mental health condition, while similar numbers with less serious mental health problems will need help at some point during their development (Audit Commission 1999).
Pennine Care's CAMHS (previously know as Healthy Young Minds) are committed to providing a comprehensive and targeted intervention service, delivered in the heart of our communities, which positively aims to promote the emotional and psychological wellbeing of our children and young people.
Are you feeling stressed, worried, anxious, angry - or just a bit low?
Visit our website at: https://www.penninecare.nhs.uk/CAMHS
It's really common for young people to feel mental and emotional issues and there are lots of things you can do to help yourself feel better. Getting the right support as soon as possible can help you to feel better more quickly, enjoy life and achieve everything you want to.
The types of things you can find on the website include stories from young people, top tips for feeling better, links to useful websites and apps, copies of helpful leaflets and advice about who you can contact if you need to speak to someone.
There is also information for parents or carers and other adults who work with young people, like GPs, teachers and social workers.
Need more help?
Sometimes, problems are more serious, or don't get better. If you feel you need more help, our Healthy Young Minds Service is on hand.
This is an NHS child and adolescent mental health service working across Bury, Heywood, Middleton, Rochdale, Oldham, Stockport, Tameside, Glossop and Trafford. Trained professionals can meet with you to talk about how you are feeling and the problems you are struggling with.
If you feel that you need more help, talk to a teacher, GP or someone else you trust. They can help decide what might be the best option for you.
If you would like to keep up to date about our work and get some top tips for dealing with everyday issues you might be experiencing, follow us on Twitter @HealthyYM
Information
0 - 18
Bury & Local Area
Mental health conditions
Requirements
Yes
Please send all referrals for this service to the single point of entry in the following ways:-
Fax:0161 778 3783
Post to: Child and Family Service. Bury CAMHS, Fairfield General Hospital, Rochdale Old Road, Bury BL9 7TD
Local Offer
We are an inclusive organisation/service who support Children & Young people with Special Educational Needs and Disability (SEND)
16-25 years, 11-15 years, 6-10 years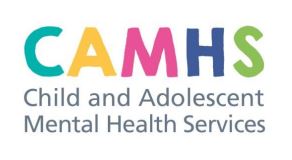 Fairfield General Hospital, Rochdale Old Road, Bury, BL9 7TD
Address
Fairfield General Hospital, Rochdale Old Road, Bury
Related Information & Advice Pages
Last Updated
28 October 2021