Overview
Does another adult rely on you for their daily life that couldn't manage without you?
You might not even think of yourself as being a Carer but maybe you would like some additional support for yourself or with the adult you look after.
If you'd like an informal, friendly discussion about the support available for carers in Bury, please contact Caroline Malvern Bury Council's Carers Engagement Co-ordinator.
Information
Bury & Local Area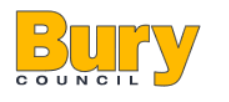 Knowsley Street, Bury, BL9 0SW
Position
Carers Engagement Co-ordinator
Related Information & Advice Pages
Last Updated
01 December 2020