Overview
This information is provided by the Oral Health Promotion Team.
Would you or your family like to be healthier and happier?
Would you and your family like loads of ideas, recipes and games to help you do this?

Change4Life is there to help you and your family be healthier and happier.
Join the community and you will receive regular emails featuring top healthy eating tips, quick and easy family recipes, fun activities for kids, offers and lots more!
https://registration.change4life.co.uk/change4life
Change4Life schools programme
On the School Zone you will find Change4Life curriculum-linked materials to support primary school teachers to encourage children to eat a healthy and balanced diet, as well as easy ways to get kids to move more during the school day
Information
National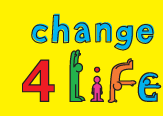 Position
Oral Health Promotion Officer
Address
22 Derby way, Bury, Manchester
Last Updated
01 December 2020