Overview
This information is provided by the Oral Health Promotion Team.
The Greater Manchester Nutrition and hydration programme focuses on delivering a community intervention for identifying and addressing malnutrition and dehydration in the 65+ population.
The Pilot Programme has been funded by the GM Health and Social Care Partnership and is to be delivered in 5 localities; Bolton, Bury, Oldham, Rochdale and Stockport. For more information please visit Greater Manchester Nutrition & Hydration Programme
The PaperWeight Armband
The PaperWeight Armband is a non-medical, non-intrusive tool used to identify and deal with malnutrition. It enables carers, volunteers or health and Social Care professionals to broach the subject of malnutrition.
If you are a part of a care team or care for a family member please complete our e-learning on nutrition and hydration by clicking the following link: the-paperweight-armband
Time & Dates
Monday-Friday 9am-5pm
Information
Bury & Local Area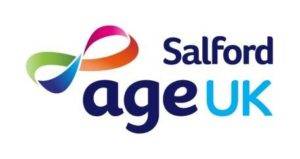 Position
GM Nutrition and Hydration Programme Worker for Bury
Last Updated
22 April 2021