Overview
This is a campaign promoted by the Oral Health Promotion Team.
gulp is a campaign from Food Active which aims to raise awareness of the health harms associated with over consumption of sugary drinks. While many people are aware of the negative impact that sugary drinks have on teeth, fewer are aware of the link between the over consumption of sugary drinks and weight gain.
Children and young people are consuming more than three times as much sugar as the maximum recommended daily intake, most of which comes from sugary drinks. A recent study by the World Cancer Research Fund found that young people are drinking on average three bath tubs of sugary drinks per year.
Free Resources There are a range of resources which have developed to support various GULP campaigns.
Information
National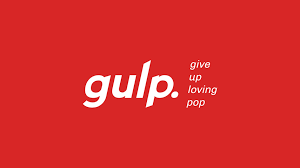 22 Derby Way, Lancashire, BL9 0NJ
Position
Oral Health Promotion Officer
Address
22, Derby Way, Lancashire
Last Updated
25 August 2020