Overview
The Inclusion Service is a Local Authority service which serves schools to meet the needs of children and young people with special educational needs, ensuring they can access their education. Key functions of the Inclusion service are
to provide a range of outreach support to schools to support them in meeting pupils' additional or special educational need

to provide support directly for schools through the Inclusion Partnerships

to lead on development work across the

Local Authority

in respect of Inclusive Quality First Teaching and use of the Graduated Approach
The Inclusion Service includes:
Do you want to be part of Bury's SEND Transformation?
In September 2021 the Inclusion and Educational Psychology Services are launching a year long project to co-produce Bury's graduated approach document. The aim is to develop a guidance document and toolkit to support settings and schools in Bury to confidently identify and support children and young people's SEND.
From early identification of need, to making adjustments, SEND Support interventions and beyond; what is known as the 'graduated approach' within the SEND Code of Practice.
We want this document to be owned and developed by those living and working in Bury, so it is right for Bury children and their families.
Through this project we will work in partnership by:
Encouraging participation

Valuing your contributions as an equal partner

Working together to develop plans, set targets and co-create the document from the outset

Involving you in decisions about the content and format of the final document
We are inviting expressions of interest to be part of this project.
We want to include a wide range of views, from parents and carers, school staff, LA and health professionals.
The first Steering Group meeting to share further information about the project will be on Monday 12th July, via Teams 11am-12.30pm.
Additionally, for school settings, we are inviting your involvement through the SENCO networks.
A helpful starting point?
Salford Educational Psychology Service have recent experience of developing a document of this kind, which can be viewed here: School age Salford
We are interested in working with you to think together about what would be helpful for Bury's graduated approach document. If there is anything you like about the Salford version, would like to change, or if you would prefer something completely different, please let us know. We are open to ideas and have created a brief online form to begin to capture views: Bury's Graduated Approach Document
If you would like further information about the project, please contact: edpsych@bury.gov.uk
Information
Bury & Local Area
Secondary school/teenage (11-18), Primary school age (5-11)
Requirements
Yes
Referrals to this service are made by Schools
Local Offer
The different tems within Inclusion Service have a range of offers to school. Please click on the links above to explore each team's offfer further. Inclusion Service enquiries can be directed to the admin team on 0161 253 6406 or by emailing additionalneedsteam@bury.gov.uk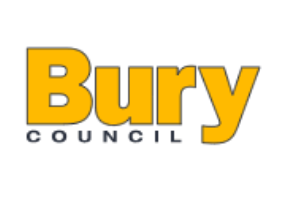 Address
3 Knowsley Place, Duke Street, Bury
Related Information & Advice Pages
Last Updated
02 September 2021