Overview
Bury based volunteer Litter Picking group covering the entire borough.
We arrange group litter picks to tidy up specific areas and then encourage local residents to "adopt an area" and keep it clean and tidy.

We can supply council approved bags and loan litter picking equipment to residents who want to help in their area.

We work alongside other litter picking groups around town including Tottington Litter Pickers, Litter Picking Ramsbottom and Radcliffe Litter Heroes.
Litter Picking is good for the environment, wildlife and mind, body and soul! Our aim is to make Bury a cleaner and greener place for residents and visitors alike.
Information
Bury & Local Area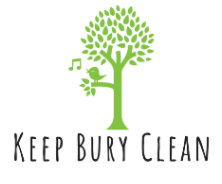 Various venues throughout the borough
The service is offered in a number of confidential venues across the borough with access facilities available.
Position
Founding members