We provide a service to the local area and beyond which involves getting people active.
At the centre, we can offer a wide range of sporting activities from Football and Hockey to Dancing and Karate classes. We have gymnastics classes that run throughout the week for children aged four and above and can cater for adult classes. We also have Zumba dance classes that run on Tuesdays and Thursdays.
We have many organisations that book our facilities and we can cater for a range of different activities i.e. Parkour Club, Youth Club, Karate and Football Fun - all clubs details can be given from the centre. We have a fully floodlit 11-a-side Astroturf that can be used for Football, Hockey, and Rugby etc. We have a large Sports Hall that can be used for 5-a-side Football, Badminton, Tennis, Netball, Basketball etc.
We also have a mini-gym that is used for our gymnastics classes and can be booked out for use. We have a dance/performing hall suitable for dance classes and performance acting classes. We can also offer grass pitches for football and rounders. Open Monday to Friday 6pm to 10pm, Saturdays 9.30am to 1.30pm.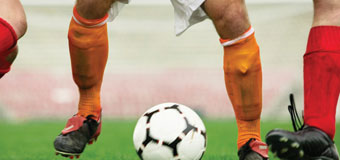 Address

Parrenthorn Sports Centre
Heywood Road , Prestwich , Manchester ,

Notes

Open evenings and weekends only