Overview
For brothers and sisters of disabled children and adults.
We support siblings who are growing up with or who have grown up with a brother or sister with any disability, long term chronic illness, or life limiting condition.
Our aim is to enhance the lives of siblings by providing them with information and support.
Information
National
Adults
Local Offer
Our service/organisation is part of the Local Offer, please contact us for further information
16-25 years, 11-15 years, 6-10 years, 0-5 years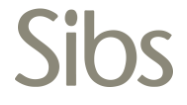 Meadowfield, Oxenhope, Keighley, West Yorks, BD22 9JD
Address
Meadowfield, Oxenhope, Keighley, West Yorks
Last Updated
08 October 2021