Overview
We are a central Bury based community choir - we sing acapella (voice only). New members always welcome, but particularly September and January when we start on new pieces.
See our website for information about re-starting after the lockdown restrictions have been lifted
We meet most Thursday evenings from 7.15pm - 9.15pm in The Blackburne Hall, Bury Parish Church Meeting Rooms (behind the parish church). First session is FREE and after that £14 (£11 conc.) per calendar month. Under 16yrs no charge Free & Asylum seekers no charge.
We are a performing choir, perform locally around Bury, Greater Manchester area as well as further afield from time to time. We sing all types of music from pop, rock, blues, folk, world music, African, gospel, American shape note nothing is excluded, we are open to all styles and genres. No need to read music (we learn by ear). No auditions and no previous experience of singing in a choir is necessary.
We currently have about 40 regular members, our maximum number is 70 due to insurance and room space. We are open to invitations to perform at local events no matter how small or large. Our Musical Director is a member of The Natural Voice Practitioners Network (www.naturalvoice.net)
Time & Dates
Thursday Evenings
Evening
7:15 - 9:15 pm
Information
Bury & Local Area
Adults, Secondary school/teenage (11-18)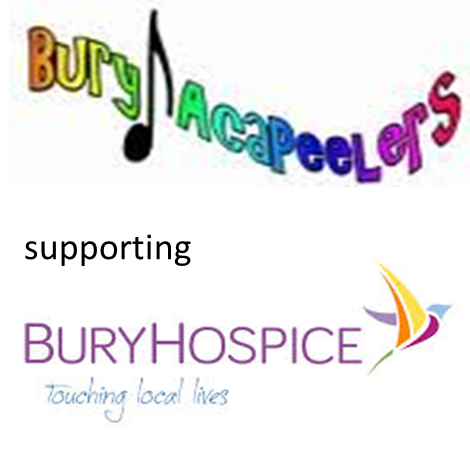 Blackburne Hall, Bury Parish Church, Bury, BL9 0LA
Address
Blackburne Hall, Bury Parish Church, Bury
Last Updated
02 September 2020