Overview
Bury Gateway exists to advance the personal development of people with learning disabilities through a diverse range of opportunities, promoting personal choice and independence and encouraging their full participation integration and involvement in their organisation and community.
For a full list of services/ activities that are on offer, please visit the below link for more information:
http://burygateway.co.uk/services.html
Registered Charity No: 1094663
Company Ltd No: 4376237
Information
8 - 85
Bury & Local Area
All ages
Learning difficulties
Requirements
Juniors (8-13) - anyone. 14-19 Meaningful Short Breaks (MSB-respite group)-referred by the Children's Disability Team. Any queries please contact Bury Gateway directly
£6
There is no charge to attend, but people are asked to become a member (£6 per year).
Local Offer
Our service/organisation is part of the Local Offer, please contact us for further information
16-25 years, 11-15 years, 6-10 years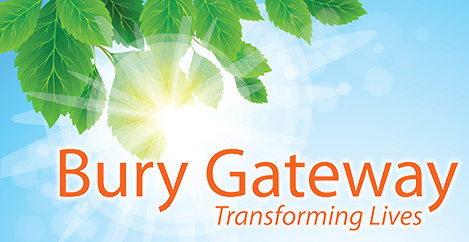 144 Tottington Rd, Bury, BL9 1RU
Ramp Accessible toilet Leisure activities for children 8+ and young people up to 19 years who have a learning disability
Address
144 Tottington Rd, Bury
Last Updated
02 August 2021