Overview
Bury Gateway exists to advance the personal development of people with learning disabilities through a diverse range of opportunities, promoting personal choice and independence and encouraging their full participation integration and involvement in their organisation and community.
Junior Club- games, arts and crafts, sports, challenges, quiet time. Respite for carers 8-13 year olds every Wednesday - 3.30pm to 5.30pm.
M.S.B. respite group 14-19 year olds every Thursday 4pm- 7pm- variety of activities to suit individuals. Tea provided.
Adult Timetable: Mon (am) various physical activities, (pm) Go to the gym. Tues (am) Discussion groups and arts and crafts, (pm) Music session with Bury College. Wed (am) Computers, hair and beauty, numeracy, (pm) Cooking. Thurs (am) Go out for the morning e.g. Walks, museum, (pm) Drama. Fri (am) Fun quiz on the week's activities (literacy and numeracy), (pm) Go to the gym. The drop-in sessions are open to all adults with a Learning Disability.
At the moment they are being used by people aged 24-62 years. There is no limit on the number of people that can go to the drop in sessions. People drop in and out as they wish.
Thursday 7.30pm-9.30pm Social evening.
Information
8 - 85
Bury & Local Area
All ages
Learning difficulties
Requirements
Juniors (8-13) - anyone. 14-19 Meaningful Short Breaks (MSB-respite group)-referred by the Children's Disability Team. Any queries please contact Bury Gateway directly
£6
There is no charge to attend, but people are asked to become a member (£6 per year).
Local Offer
Our service/organisation is part of the Local Offer, please contact us for further information
16-25 years, 11-15 years, 6-10 years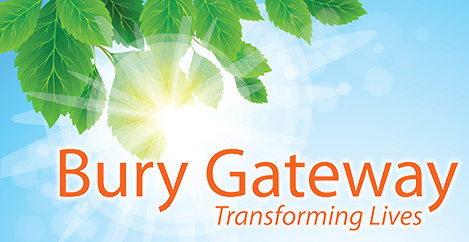 144 Tottington Rd, Bury, BL9 1RU
Ramp Accessible toilet Leisure activities for children 8+ and young people up to 19 years who have a learning disability
Address
144 Tottington Rd, Bury
Last Updated
23 November 2020