Overview
What happens when you contact Bury council's multi agency Safeguarding hub?
We are experienced children's services professionals, who are trained to deal with sensitive issues. We will ask you a few short questions to find out how best to deal with your concern.
We work closely with other professionals to make sure that action is taken and the right level of support can be given to the right people at the right time.
Report a Child at Risk
Child abuse can involve physical injury, neglect, or emotional or sexual abuse.
Abuse can happen to any child from any social background or ethnic group. It can involve a parent, another family member or someone else the child knows well, or it could be someone the child does not know.
If you suspect or believe a child is suffering or is likely to suffer significant harm, including any form of mistreatment or abuse, you should report your concerns.
If you work for an agency or organisation that has a policy or procedure about children at risk, then you should follow it.
If you are a member of the public, or if your organisation does not have a policy or procedure, take the following steps.
Emergency
If a child is in immediate danger, you should contact the Emergency Services - 999 or Greater Manchester Police - 0161 872 5050.
Not an emergency
If there is no immediate danger, or you need advice or information, you can either telephone the MASH on 0161 253 5678 (outside normal office hours 0161 253 6606) or complete the online form on the Bury Council website
Information
0 - 18
Bury & Local Area
Requirements
No
Open referral by anyone who has a concern for a child - general public, professionals or parents
Local Offer
We are an inclusive organisation/service who support Children & Young people with Special Educational Needs and Disability (SEND)
11-15 years, 6-10 years, 0-5 years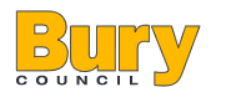 Bury Multi-Agency Safeguarding Hub (MASH)
Greater Manchester Police Bury Divisional Headquarters, Dunster Road, Bury, BL9 0RD
Address
Greater Manchester Police, Bury Divisional Headquarters, Dunster Road, Bury
Last Updated
20 July 2021