Report Incorrect Information
Please tell us about any information in this record that appears to be incorrect or out of date. Your feedback will be reviewed by the Bury Directory team.
Bury u3a

Our groups are slowing restarting, subject to venues re-opening. We will have a weekly coffee morning for three months beginning on the 4th August - all welcome! Come and see what u3a is all about. Email contact@buryu3a.org.uk for more details.
Bury U3A is a self-help learning and social organisation which brings together those no longer in fulltime employment to continue their educational, social and creative interests in a friendly and informal environment - men and women from Bury, Prestwich, Radcliffe, Ramsbottom, Tottington, Whitefield and the surrounding areas are most welcome.
Bury U3A has around 800 members and almost 100 interest groups e.g. bridge, luncheon groups, choir, poetry, languages, crafts, walking, line dancing, history, philosophy, cards, trips, backgammon (to mention but a few!).
We do not learn for qualifications- rather learning new things for learning's sake. We do not pay tutors - all our groups are run by members, each member contributes to the learning process, if applicable, in a friendly, supportive way.
Monthly Meetings
Our monthly meetings were suspended due to the pandemic and the closure of the Elizabethan Suite. Watch this space for an update!
The format of our monthly meeting will continue as soon as we are able - The monthly meeting starts at 1pm when you can catch up with friends, have a coffee and settle down to listen to a speaker at 1:45pm. Browse around the "Market Place", sign up for any groups (if you are a member)- the meeting finishes at 15.30.
Contact Details
Organiser

Joanna Mawdsley

Job Title/Position

Leader of sub-group for recruitment and new members. Group coordinator.

Organiser Address

Bury, Greater Manchester

BL9 7TA

Email Address
Location
Times & Dates
Date(s) Info

Third Thursday in the month at 1pm

Time of Day

Afternoon

Session Information

The monthly meeting starts at 1pm when you can catch up with friends, have a coffee and settle down to listen to a speaker at 1:45pm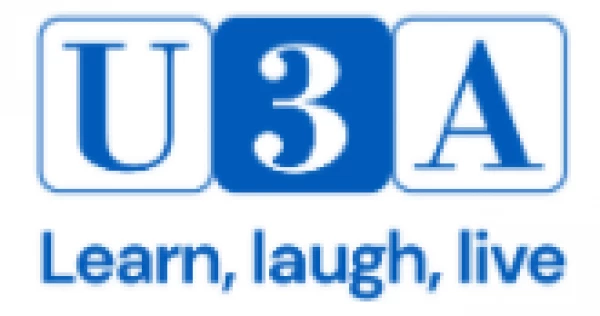 Last updated 31st March 2022