Overview
Coeliac UK is a national charity, providing support and advice to those living with coeliac disease and dermatitis herpetiformis.
The Charity also campaigns for awareness of the disease and promotes the need for early diagnosis.
Advice is given by a team of dietetic professionals and ranges from the gluten-free diet to symptoms of the disease and related health issues.
Information
National
Adults, Older people (over 65)
Local Offer
Our service/organisation is part of the Local Offer, please contact us for further information
16-25 years, 11-15 years, 6-10 years, 0-5 years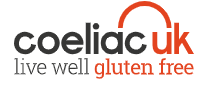 Desborough Road, High Wycombe, HP11 2QW
Address
Desborough Road, High Wycombe
Last Updated
03 December 2020