Overview
The Deprivation of Liberty Safeguards (DoLS) are designed to provide legal protection where someone needs to be deprived of their liberty for the purposes of providing care or treatment. The Safeguards affect vulnerable people over the age of 18 who are being cared for in a care home or hospital, who lack the capacity to consent to care / treatment and have a disorder of the mind. People with dementia or with a Learning Disability are the groups most likely to be affected.

Family and Friends - You can access the guide for families via the Related Information section below. Information with regard to what, how and why personal information is shared is included also in the related information section below under the "Dols Privacy Notice" document.
Professionals - information for professionals, including all relevant forms, can also be found below.
Information
Bury & Local Area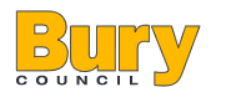 3 Knowsley Place, Duke St, Bury, BL9 0EJ
Name
Safeguarding Strategic Team including Deprivation of Liberty
Position
main contact number
Address
3 Knowsley Place, Duke Street, Bury
Related Information & Advice Pages
Last Updated
01 March 2021