Overview
EnterprisingYou is a government-funded programme specially designed to support self-employed individuals, gig economy workers and small business owners in Greater Manchester (GM).
This exciting new pilot programme will support GM residents with free advice and access to training, from personal skills and career development to business finance and mentoring. It's ideal for individuals who want to discover their growth potential and directions to achieve their goals.
Find out more.

You can contact us by phone, email or on social media – whatever works for you. Just pick from the options below.
Time & Dates
Opening Hours: Monday - Thursday 8:30am-5:30pm / Friday 8:30am-5:00pm / Saturday&Sunday = closed
Information
18+
Bury & Local Area
Must be aged 18 or over
Must be a full time resident in Greater Manchester
Annual income of less than £27,000
Requirements
Service/Activity is Free
Free-of-charge as this programme is government funded.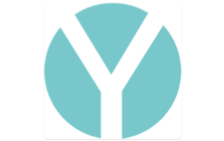 Last Updated
08 October 2020