Overview
The Falls Prevention Service provides specialised Assessment and treatment for people who have fallen or are considered to be at high risk of falls, individuals are assessed in their own homes.
All eligible people who are discharged from the Accident and Emergency Department at Fairfield General Hospital following a fall are followed up with a Falls self-Assessment questionnaire and the offer of further intervention if required.
Advice on prevention falls and the management of people who fall is given to health and Social Care staff and community groups involved in working with the over 65's.
Information
65 - 120
Bury & Local Area
Adults, Older people (over 65), Adult carers
Requirements
Yes
Referrals are received from GP's, district nurses, health professionals, Social Services and voluntary organisations.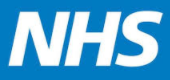 Carr Street, Ramsbottom, Bury, BL0 9DD
Address
Carr Street, Ramsbottom, Bury
Last Updated
07 January 2021