Overview
Grace 24/7 Care are providers of home carers, support workers, and nurses as well as live in carers to individuals, local authorities, private and voluntary sectors.
Our services cater to people with mental illnesses, physically disabled, older people with dementia and stroke, people living with hiv/aids, people with acquired brain injuries and people with one or more long term conditions and consider themselves disabled.
Information
18+
North West
Older people (over 65), Adults under 65 years
Physical impairment, Mental health conditions, Dementia
Requirements
Yes
We take referrals from the clients themselves, relatives, friends, social workers, NHS hospitals, NHS Care Commissioning Group (CCG), respite care, local authority, charity organisations and also insurance companies.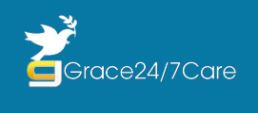 Innospace The Shed, Chester Street, Manchester, LANCASHIRE, M1 5GD
Address
Innospace, The Shed, Chester Street, Manchester, LANCASHIRE
Last Updated
15 January 2021