Overview
At Grace Health and Social Care, we provide specialist support services in mental health services, visual impairment services, cleaning services, home care and hospital support services.
Our customers include individuals, families, CCG contracts, Care Homes, NHS etc.
Time & Dates
We provide 24/7 support services.
Main Enquiries Mon - Fri 9:00am - 5:00pm
Information
National
Adults, Older people (over 65)
Physical impairment, Visual impairment
Requirements
Yes
Please get in touch at any time.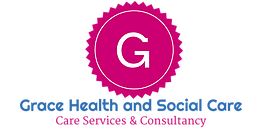 Position
Director of Operations
Last Updated
15 January 2021