Overview
Over the last 10 years, Pennine Care has grown to become one of the UK's leading providers of community and mental health services. Our 6,000 staff provide care to 1.3million people across Bury, Oldham, Rochdale, Stockport, Tameside and Glossop.
They are dedicated to providing the best possible care to every patient at home or in the community, helping patients to care for themselves or avoid going into hospital wherever possible. We work closely with a range of partners including NHS Trust, the private sector, local councils and voluntary organisations to deliver innovative and integrated care to our communities.
We seek to build on the progress we have made over the last few years in providing patients with both physical and mental health care. Rather than just treating a specific condition, our community and mental health services are working collaboratively to provide patient with integrated care that better meets their needs, looking after the whole person.
We provide secondary care mental health services for older people within the five boroughs outlined above. This includes primary care mental health services, Community Mental Health teams (CMHT), liaison services, memory Assessment services and psychiatric inpatient beds.
Information
18+
Bury & Local Area
Adults, Older people (over 65)
Requirements
Yes
Self referral
GP
Health professional
Social care professional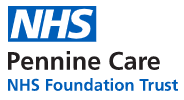 Pennine Care Nhs Foundation Trust 225, Old Street, Ashton-under-lyne, OL6 7SR
Address
Pennine Care Nhs Foundation Trust, 225, Old Street, Ashton-under-lyne
Last Updated
09 April 2021