Reed Community Care offers personalised support in the home to adults and children who have a support need, this includes older people, people with physical and/or sensory impairment, learning disabilities and people with mental health problems
Services Provided:
• personal, practical social and emotional support in people's own homes and within the community
• respite/sitting service
• 24 hr care and support
• outreach / re-enablement
• complex care
• staff provision
Prices:
Prices are individually based according to individuals specific needs.
Qualifications & Quality Standards:
All staff undergo DBS checks which are updated annually. Reed Community Social Care is registered and inspected by the Care Quality Commission (CQC) to ensure they provide a quality service. All staff are interviewed face to face and undertake an induction with continuing development. Staff have RFQ 2 or 3 qualifications in Health and Social Care or other equivalents.
Although our offices are based in Manchester, we have staff available in and around the Bury area and we will arrange to meet with you locally.
Company limited by guarantee no 06903140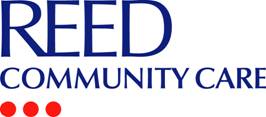 Address

Office location
The Exchange , 3 New york Street, 4th Floor ,

Notes

We usually arrange to meet with you locally in order to gather relevant information and discuss how best our services can support you or your loved one, we don't want you to worry if you are not able to get into Manchester!