Overview
We are a day service providing community activities for vulnerable adults.
Socialise provides personalised support for all adults with disabilities and complex needs. We support people with learning disabilities, multiple health needs, acquired brain injuries, autistic spectrum disorders, physical disabilities and sensory and communication impairments.
Minimum age 18, our eldest member is currently 84. We offer safe and stimulating activities to adults with disabilities, elderly and special needs. We also do themed events, parties and special events.
All our staff are NVQ trained in Health and Social care (from Level 2 to Level 5), DBS checked and a first aider is on site. Every Tuesday we run an art class and have a qualified massage therapist who offers free hand/arm massage to our members and carers. We also have a lovely sensory garden growing vegetables and flowers. FREE TRIAL to any new members.
Time & Dates
We are open every Monday Tuesday Wednesday and Friday from 10.00 to 2.30
Monday Tuesday Wednesday and Friday
Afternoon, Morning
from 10.00 to 2.30, various activities throughout the day including Bingo, keep fit, arts and crafts, board games, karaoke, educational/health talks, gardening and much more, Tuesday is our Art Class 10 til 12 £5 or stay for the full day enjoying, lunch, bingo and dancing for £10
Information
Art and Craft activities
North West
All ages
Physical impairment, Learning difficulties, Autism, Visual impairment, Hearing impairment, Mental health conditions, Communication impairment
Requirements
No
Availability on all 4 days Monday Tuesday Wednesday and Friday. We offer a free trial and anyone can refer themselves. New members always welcome. Just give us a ring or call in no need to book. Sessions from 10am until 2.30pm.
No
no
Feel free to call in and speak to a member of the team or ring for more details. Check out our Facebook page for updates
£12 per day. Free coffee, tea and juice provided all day. Free Wi Fi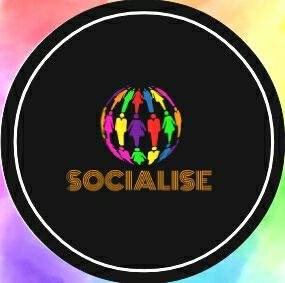 Address
Higher Blackley Community Centre, Victoria Avenue, Blackley, Greater Manchester
Last Updated
11 October 2021