Overview
To report an emergency with your water or wastewater supply please ring 0345 6723 723 24 hours a day.
If you've been flooded we're here to help.
If you have no water please visit our website to check if there is a local issue affecting your supply.
Try our online questions and answers tool to find out more about the water in your area.
Information
Bury & Local Area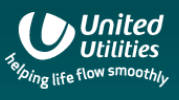 Last Updated
18 November 2020