Overview
Warmer Homes works in close partnership with the Association of Greater Manchester Authorities and energy suppliers to maximise the best funding opportunities, methods and ways to promote and deliver energy efficiency measures/insulation schemes across Bury, which offer value for money.
The schemes offer free and discounted installations, particularly to vulnerable residents, including:
Boilers

Central heating systems

Cavity wall insulation

Loft insulation
We also distribute complimentary, draft excluders, electricity monitors, carbon monoxide alarms and other energy saving devices for the home.
The Team works with other key partners including Public Health, to implement and secure the Fuel Poverty Fund, support the 'Keeping Well' agenda and to deliver the Winter Health Campaign and promote and raise awareness of Affordable Warmth strategies and plans.
Information
Bury & Local Area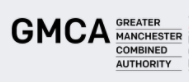 Knowsley Street, Manchester, Bury, BL9 0SW
Name
Urban Renewal - Private Rented Sector and Energy
Last Updated
18 November 2020