Report Incorrect Information
Please tell us about any information in this record that appears to be incorrect or out of date. Your feedback will be reviewed by the Bury Directory team.
Aiming High Activity Group

Aiming High Activity Group
Aiming High Juniors 9-13 | 10.00am-11.30am
The Junior group uses physical activities and drama games to create a safe place for young people to express themselves, encourage them to become more independent and improve life skills like team working, communication skills and confidence building.
Performing in a short show every term, the young people learn to have focus, a goal and enjoy a big achievement.
Aiming High Seniors 14+ | 11.30am-1.30pm
Following a similar structure and content as the Junior sessions, the senior group focuses more on developing acting skills and promoting independence.
The group will also perform in a short show every term.
Aiming High is run by highly qualified drama practitioners.
Contact Details
Organiser

Madeleine Solazzo

Job Title/Position

Workshop Leader

Organiser Address

Market Street, Bury

BL9 0BW

Telephone Number

0161 761 2216

Email Address
Location
Times & Dates
Upcoming Dates

Saturday, Jul 9 09:30 - 13:00

Saturday, Jul 16 09:30 - 13:00

Saturday, Jul 23 09:30 - 13:00

Saturday, Jul 30 09:30 - 13:00

Saturday, Aug 6 09:30 - 13:00

Date(s) Info

Ages 9-13 from 10:00 - 11:30, 14+ from 11:30 - 1:30

Time of Day

Morning
Local Offer
SEN Provision Type

Targeted

Details

Our service/organisation is part of the Local Offer, please contact us for further information

Age Bands

16-25 years, 11-15 years, 6-10 years, 0-5 years

Core Response Approved?

Yes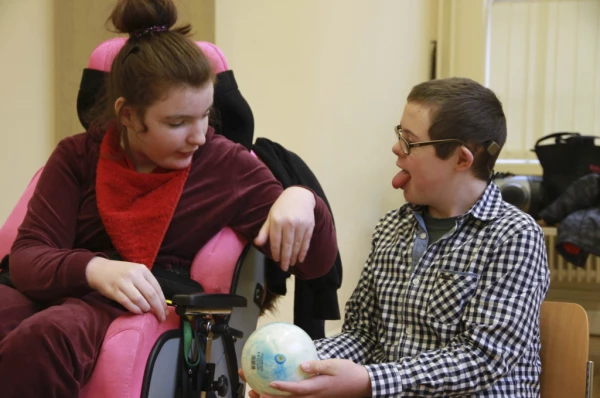 Service Information
Secondary school/teenage (11-18), Primary school age (5-11)
Physical impairment, Learning difficulties, Autism, Visual impairment, Hearing impairment, Mental health conditions, Communication impairment
Last updated 24th April 2020