Overview
This information is provided by the Oral Health Promotion Team.
This A3 poster has been designed to raise the awareness around the sugar content in many popular drinks. Many of these drinks contain large amounts of sugars which can lead to tooth decay, weight gain, type 2 diabetes, heart disease and even some cancers.
This poster will be useful where room for a large display is limited, if laminated it can be re-used for numerous education sessions in e.g. schools.
Information
Bury & Local Area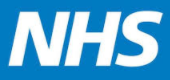 Moorgate Primary Care Centre USE
22, Derby Way, Manchester, Lancs, BL9 0NJ
Position
Oral Health Promotion Officer
Address
22, Derby Way, Lancashire
Last Updated
10 January 2022