Overview
The Community Mental Health Service is a multi-disciplinary service that consists of team managers, community mental health nurses, mental health social workers (some qualified as AMHPs), Occupational Therapists, community support workers, admin support, secondary care psychological therapies practitioners and Consultant Psychiatrists who are attached to the team.
The service provides a range of support options to service users aged 16-65 with severe and enduring mental health problems who have complex needs and present significant levels of risk to themselves or others.
The service is made up of five key functions:
• Assessment- Initial assessment and short term interventions for up to 16 weeks.
• Active Care Coordination- Intensive Support and treatment for individuals with complex needs.
• Treatment- Administration of all depot medication, administration and monitoring of clozaril, physical health monitoring.
• Reviewing Officer- Review of all commissioned packages of care, completion and submission of funding applications.
• Wellbeing and Recovery- Preparation for discharge and facilitation of social inclusion and self-help, lower level support.
Everyone who is allocated to the service has an identified care coordinator or key worker dependent upon their level of need. This practitioner will be responsible for supporting the individual to develop a care plan to meet their identified needs following a comprehensive Assessment process. They will also be responsible for regularly reviewing the care pan and supporting the individual to prepare for discharge from the service as and when appropriate.
Time & Dates
Open Monday- Friday from 9am until 5pm
Information
Bury & Local Area
Adults
Mental health conditions
Requirements
Yes
Professionals can refer to the service by contacting the Access Team which provides the single point of entry for all adult mental health services in Bury (Tel: 0300 200 3440). The service is unable to accept referrals from non-professionals.
Referrals for an assessment under the Mental Health Act should be made directly to the duty AMHP by telephoning 0161 253 7997 or out of hours to the Emergency Duty Team by telephoning 0161 223 6606.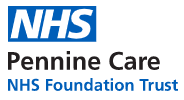 4, Angouleme Way, Bury, Manchester, BL9 0EQ
Address
4, Angouleme Way, Bury
Last Updated
02 September 2020