Report Incorrect Information
Please tell us about any information in this record that appears to be incorrect or out of date. Your feedback will be reviewed by the Bury Directory team.
Community Connecting

Breakthrough UK runs a Community Connecting project, supporting disabled people to become more involved in their communities.
If you'd like to get out and do things you love, but feel there are reasons stopping you - we can work with you to overcome this.
The project runs for 16 weeks. You will meet with a Community Connector and talk about what interests you. You will then work with them to go to your chosen activities together.
Activities could include travel training if public transport is a barrier for you.
We have lots to tell you about this brilliant project, so please contact us to find out more!
Contact Details
Organiser

Nikita Somaiya

Job Title/Position

Community Connector

Organiser Address

The Kevin Hyett Suite, Abraham Moss Centre, Crescent Road, Crumpsall, Greater Manchester

M8 5UF

Telephone Number

07939 943383

Email Address
Location
Notes
Referral Notes
You can self-refer simply by contacting us.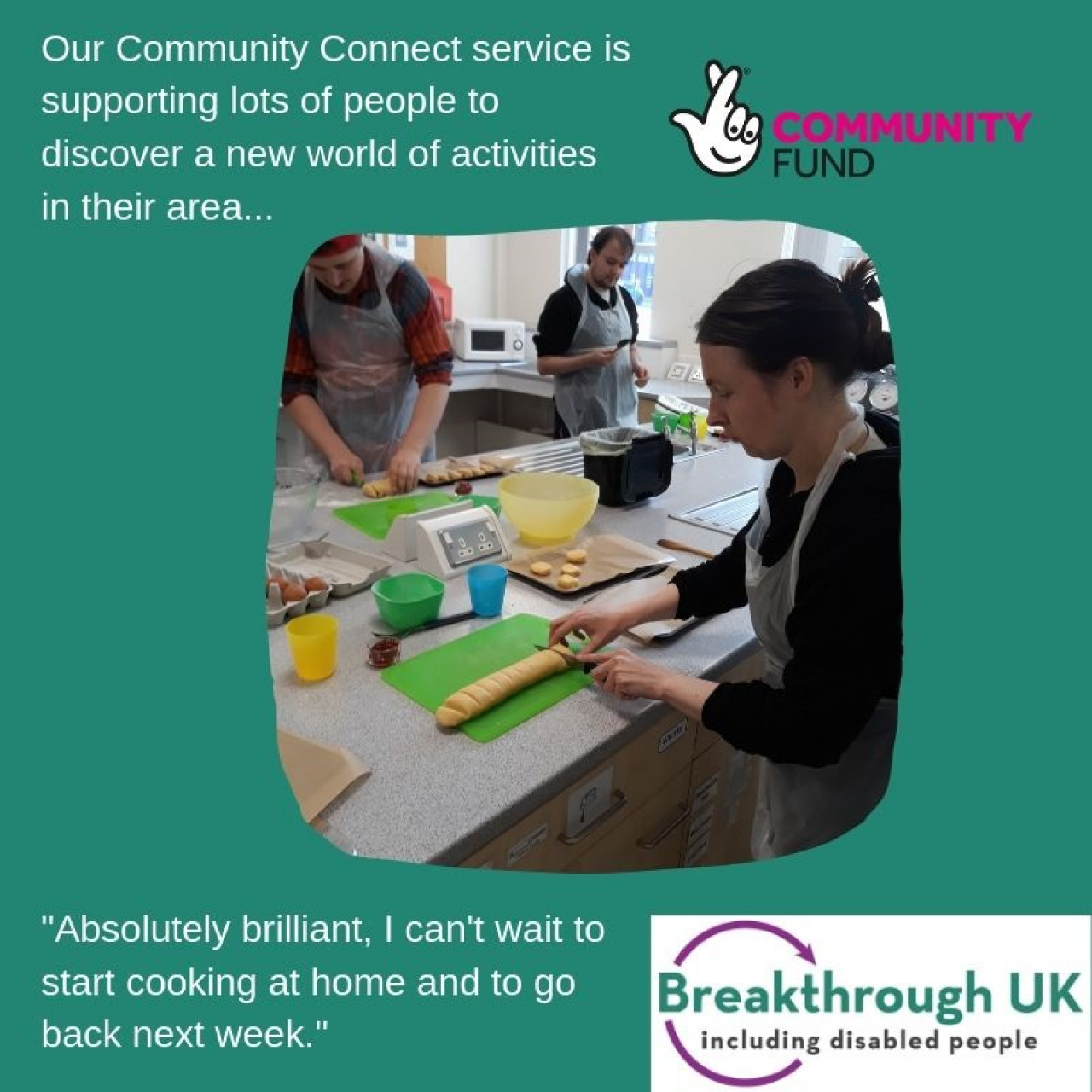 Last updated 15 June 2021