Sheltered housing. On-site Manager. Access to services, peace of mind, security, good company. Contact as above to arrange a visit. Regular events & outings. Contact for further details.
Housing 21 is a Bury Dementia Action Alliance member and is committed to improving the lives of people living with dementia and their carers.
Target Audience(s)
Adults, Older people, Adult carers
Referral Notes
A referral form would need to be completed and sent to CAP (Central Access Point) who can be contacted on 0161 253 5940.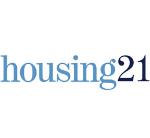 Address


Sheree Mangnall , Court Manager , Harry Whitehead Court , Lowes Rd , Bury