Overview
The Met starts new provision to support creativity in lockdown
The Met have decided to open up their Bury Youth Theatre provision to children aged 4-10 with two new groups starting on Tuesday 26th January.
The first session is a free taster and sessions will then run every Tuesday in term-time.
During the lockdown we will redelivering sessions on Zoom but as soon as we are allowed, we will be back in our lovely venue.
To find out more information and how to book, please visit this link:
Requirements
yes
Visit the below link to book:
BYT Minis (4-6 years) Tuesdays 4pm‑4.45pm
BYT Juniors (7-10 years) Tuesdays 5pm‑6pm
FREE taster session on 26 January.
First half-term: 2 & 9 February (£7 minis / £8 juniors) — to book, purchase a ticket for 9 February.
Second half-term: 23 Feb; 2, 9, 16, 23 & 30 March (£21 minis / £24 juniors) — to book, purchase a ticket for 30 March.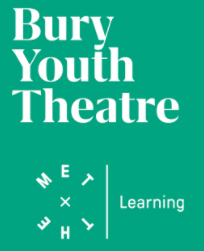 Market Street, Bury, BL9 0BW
Children and Young People 4 - 18 years
Address
The Met, Market Street, Bury
Last Updated
21 January 2021