If you or someone you know is blind or partially sighted, please make contact with us and we'll do our best to help. We provide support to help people with sight loss move around safely and confidently, to get out of their homes and be able to live their lives the way they choose.
The Manchester Mobility Team is made up of 48 staff based at the Guide Dogs Training School in Atherton, Manchester. We have around 300 guide dog owners at any time.

We cover the following areas: the whole of Greater Manchester, Isle of Man and Lancashire. The team consists of a wide range of staff with different roles, who all work together to improve the mobility and independence of people with sight loss in our area.
Some of the trainers work with a visually impaired person so they can use a guide dog, others help by teaching routes and building confidence. We also have staff who recruit volunteers and others who plan our fundraising activities, so that we can continue to support as many people with sight loss as possible.

If there are other types of support you need, we can provide information about other services you may find helpful.

Our services include:
Guide Dog Services
My Guide
For more information please visit the Manchester Guide Dogs page here.
Details
Our service/organisation is part of the Local Offer, please contact us for further information
Age Bands
16-25 years, 11-15 years, 6-10 years, 0-5 years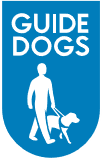 Address

Manchester Mobility Team
Gibfield Park Avenue , Atherton , Manchester ,