Overview
The Sensory Needs Team (Vision) is part of Local Authority Inclusion Services.
The Sensory Needs Team (Vision) aims to promote better outcomes for CYP with a visual impairment which include:
educational attainment;
social and emotional well being;
habilitation and independence skills
by providing a comprehensive and flexible system of support to CYP, families/carers and educational providers.
The Sensory Needs Team (Vision) supports children from diagnosis to age 16 or 19 in special school.
Time & Dates
The Sensory Needs Team (Vision) is a term time teaching service.
Open Monday to Friday 9.00am-5.00pm
Information
0 - 16
Bury & Local Area
Pre-school (0-5)
Visual impairment
Requirements
Yes
If your child has a diagnosis:
ask your orthoptist to make a referral,
download a referral form from the documents section and make a referral.
If you are concerned that your child is having difficulty, but does not have a diagnosed condition, make an appointment with the GP or optician for a free NHS eye check. This is free for all children under the age of 16 and those young people under the age of 19 who are in full time education. Once a diagnosis is confirmed a referral can be made.
Local Offer
16-25 years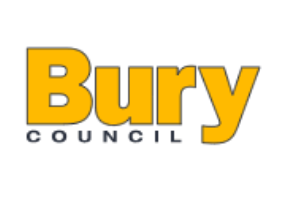 3 Knowsley Place, Duke Street, Bury, Lancashire, BL9 0EJ
Address
3 Knowsley Place, Duke Street, Bury, Lancashire
Last Updated
26 January 2021