BEATS "strength and balance" pathway is part of Bury's Exercise Referral Scheme (BEATS).
BEATS is our evidence based care pathway and is aimed at those that would/ will benefit from increased bone health, better posture, reduced pain and better mobility. BEATS strength and balance pathway means better care in the community and in some cases, through home visits.
BEATS "Strength and Balance" pathway is focused on increasing bone health through fun, inclusive, community groups and helping those independently living to remain in their own homes.
BEATS physical activity specialists have a range of physical activity provision and can provide transport for clients if required.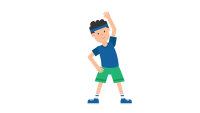 Address

Castle leisure Centre
Bolton St ,

Notes

Other venues are available for appointments please ring main admin for further details