Overview
GMW provides district mental health services in Bolton, Salford and Trafford.
Individually developed and recovery focused services are delivered through both inpatient and community-based means.
The Trust also provides inpatient alcohol and drug recovery services in Prestwich as well as community services in Trafford, Salford, Cumbria, Wigan and Leigh, Blackburn with Darwen and Central Lancashire.
GMW provides secure services for adults across the wider North which include a range of care pathways.
Specialist services for young people and adults are also provided, such as psychotherapy, prison in-reach, early intervention, an eating disorder service and more.
Information
13+
Bury & Local Area
Requirements
Yes
Various referral methods - we recommend to contact the GP in the first instance.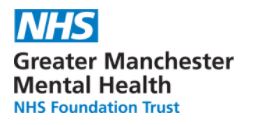 Trust Headquarters, Bury New Road, Prestwich, M25 3BL
Address
Trust Headquarters, Bury New Road, Prestwich
Last Updated
15 January 2021