Overview
HomeCare Options offers quality care services in the comfort of your own home.
We are a team of professionals with a diverse range of experiences in the health and Social Care industry.
We at HomeCare Options deliver a person-centred care approach which considers your desires, values, family situations, social circumstances and lifestyle.
We view you as an individual and work with you to achieve your desired goal.
Time & Dates
Our service is 24/7
Evening, Afternoon, Morning
Information
Bury & Local Area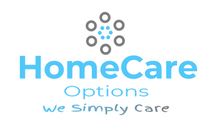 120, Bark Street, BL1 2AX
Last Updated
11 February 2021