Listening Books is a national UK charity, providing an audiobook library service for those that find that an illness, disability, learning or mental health condition impacts on their ability to read or hold a book.
Members are able to borrow titles on MP3 CD, which are sent through the post via Royal Mail, or they can choose to borrow and download/stream titles on a computer or portable device such as an Android device or iPhone.
In total, we have over 8000 titles available for members to borrow, 3198 of which are suitable for children and young adults. We add to the catalogue throughout the year and also record educational titles that support the National Curriculum and which are unavailable elsewhere in the audio format.
Age Bands
16-25 years, 11-15 years, 6-10 years, 0-5 years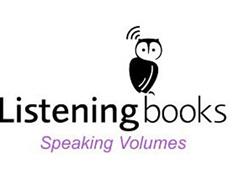 Address


12 Lant Street , London

Notes

The Listening Books office is open Monday - Friday 9am -5pm